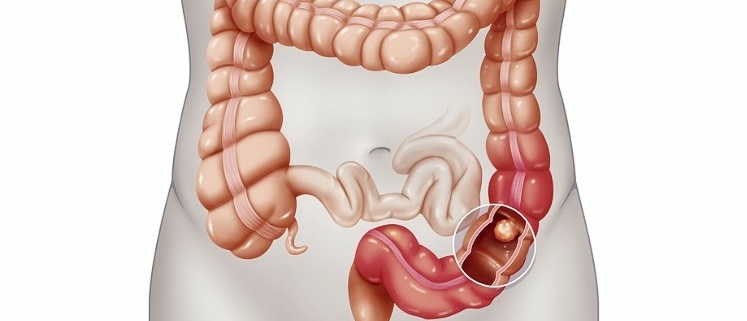 Combating Colorectal Cancer
Combating Colorectal Cancer is easier with screening tests at regular intervals: Doctor
Colorectal cancer screening has become common and a good reason to prevent many lives from being lost. If people, who are 50 years of age or above, are screened regularly, about 60% of deaths from cancer could be avoided. Among cancer that effect both men and women, colorectal cancer (cancer of colon or rectum) is the third-most common cancer among men worldwide. Globally colon cancer cases are among the top five most frequent cases reported.
What are the symptoms of Colorectal cancer?
Precancerous polyps and colorectal cancer don't always cause symptoms, especially at first. You could have polyps or colorectal cancer and not know it. That is why having a screening test is so important. Symptoms for colorectal cancer may include:
Blood in or on the stool.
Stomach pain, aches, or cramps that do not go away.
Loosing weight and not know the reason
The symptoms may be caused by diseases other than cancer. If you have any of these symptoms, the only way to know what is causing them is to see your doctor.
SEVERAL TESTS ARE THERE TO SCREEN FOR CANCER OF THE COLON OR RECTUM. SOME ARE USED AS A SINGLE METHOD AND SOME AS A COMBINATION OF TWO
What are the screening tests for colorectal cancer?
Several tests are available to screen for colorectal cancer. Some are used as a single method while others are used in combination with two or more methods. Talk with your Doctor about which test or tests are best for you. The USPSTF recommends these tests:
Colonoscopy (every 10 years)
High sensitivity faecal occult blood test (FOBT), also known as a stool test (every year)
Flexible sigmoidoscopy (every five years) with high-sensitivity FOBT (every 3 years)
Contact us for your Medical Treatment

Call or WhatsApp at +91 81006 28482
https://healinindia.com/wp-content/uploads/2022/03/Colorectal-Cancer.jpg
438
747
Securelogin
https://healinindia.com/wp-content/uploads/2021/10/Heal-in-India-Logo.jpg
Securelogin
2022-03-18 00:00:54
2022-03-18 07:12:55
Combating Colorectal Cancer