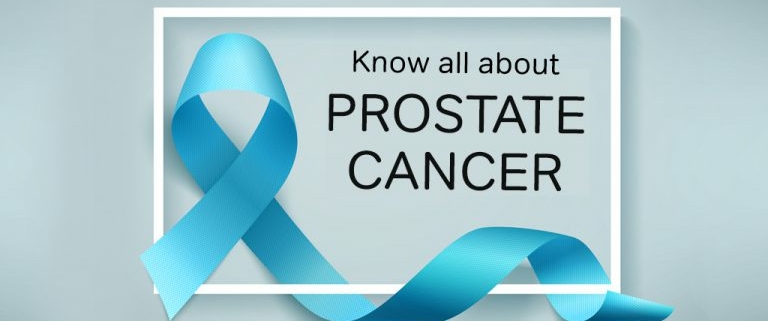 Facts About Prostate Cancer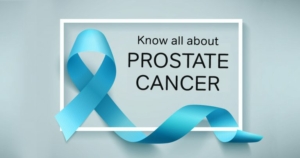 What is Prostate Cancer?
The Prostate is a gland in males that produces the seminal fluid that nourishes and transports sperm. Prostate Cancer is one of the most common types of cancer in males. Many prostate cancers grow slowly and are confined to the prostate gland, where they may not cause serious harm.
What are the symptoms of Prostate cancer?
In the early stages, prostate cancer may not cause any symptoms but when it is at an advances stage, it may show signs like trouble urinating, decreased force in the stream of urine, blood in the urine, blood in the semen, bone pain, losing weight without trying & erectile dysfunction.
What are the common risk factors of Prostate Cancer?
Your risk of prostate cancer increases as you age. It's most common after the age of 50. If you have a family history of prostate cancer or suffer from obesity, your risk of getting it may be higher.
Is prostate Cancer curable?
Yes, Prostate cancer can be cured if detected and treated at early stage. Treatment may include surgery, radiation therapy or hormones therapy. Robotic Surgery has revolutionized prostate cancer surgery.
CONTACT US FOR YOUR MEDICAL TREATMENT
CALL OR WHATSAPP AT +91 81006 28482
https://healinindia.com/wp-content/uploads/2022/09/Prostate-Cancer.jpg
404
768
Securelogin
https://healinindia.com/wp-content/uploads/2021/10/Heal-in-India-Logo.jpg
Securelogin
2022-09-08 07:02:12
2022-09-08 07:02:12
Facts About Prostate Cancer